Biographie : (wikipedia)
DJ Krush, de son vrai nom Hideaki Ishi (né en 1962 à Tōkyō), musicien japonais et figure emblématique de la scène abstract hip-hop.
Adolescent désœuvré dans la mégalopole japonaise, Hideaki Ishi rejoint un gang des rues tokyoïte, après un médiocre parcours scolaire. Ce n'est que lorsqu'il voit pour la première fois le film Wild Style (1982), que Hideaki se passionne pour la culture hip-hop et s'achète ses premières platines et tables de mixage. Il débute sa carrière en tant que DJ de groupes de breakdance à une époque où la scène hip-hop japonaise n'est que balbutiante. En 1987, il forme son premier groupe, le Krush Possse. Bien que remarqué, les labels ne s'y intéressent guère et le groupe se sépare en 1992.
Influencées par Miles Davis ou James Brown, ses musiques sont empreintes de soul et de jazz. En 1994, il sort son premier album, Krush. Chaleureusement accueilli par la presse spécialisée, il se fait remarquer aux États-Unis et en Europe. Il rencontre alors James Lavelle qui le fait signer dans son jeune label, Mo'Wax, où il sort Strictly Turntablized. En 1996, il rejoint DJ Sak et DJ Hide et forme le collectif RYU (le premier album, Ga sort en 2000). Au fil de ses albums, DJ Krush étonne par son mélange des genres, et va même jusqu'à réaliser un album avec le trompettiste Toshinori Kondō (Ki-oku, 1998).
En 2002, avec Shinso, DJ Krush se tourne vers l'outil informatique pour réaliser ses albums.
En 2004, DJ Krush sort son huitième album, et s'impose comme une des références de l'abstract hip-hop.
Il a récemment participé au projet stop-rokkasho.org initié par Ryūichi Sakamoto contre la construction d'une usine de traitement du combustible usé et celle d'un réacteur à fusion nucléaire de type ITER [1] au nord de l'île de Honshū.
En 2007 il participe à l'ensemble OuMuPo du label Ici d'ailleurs et en signe le volume 6 en réinterprétant les pistes des musiciens français du label. Il fait suite au volume 5 signé par son ami DJ Hide. L'album est accompagné d'un livret dessiné par Killofer.
Il a travaillé ces dernières années à la bande originale d'un film d'animation russo-japonais intitulé First Squad, dont la sortie est prévue en 2009.
Discography :
1st ALBUM [KRUSH] : 1994
1. Am 300 Tag
2. Keeping The Motion
3. Mixed Nuts
4. Roll & Tumble
5. Murder Of Soul
6. E.A.R.T.H./SOS
7. On The Dub-ble
8. Another Day
9. Underneath the System
10. Edge Of Blue
11. Big City Lover
12. Down The Drain
13. Into The Water
14. Ruff-Neck Jam
2nd ALBUM [STRICTLY TURNTABLIZED] : 1994
1. Intro
2. Lunation
3. Fucked-Up Pendulum
4. Kemuri
5. The Loop
6. Silent Ungah (Too Much Pain)
7. Interlude
8. Dig This Vibe
9. Yeah
10. To The Infinity
11. The Nightmare Of Ungah (Sandro In Effect)
3rd ALBUM [MEISO] : 1995
1. Only The Strong Survive
2. Anticipation
3. What's Behind Darkness
4. Meiso (With Black Thought & Malik B Of The Roots)
5. Bypath 1
6. Blank
7. Ground (With Deflon Sallahr Of Headrush)
8. Bypath 2
9. Most Wanted Man (With Guru & Big Shug)
10. Bypath 3
11. 3rd Eye
12. Oce 9504
13. Duality (With Dj Shadow)
14. Bypath - Would You Take It?
4th ALBUM [MiLight] : 1996
1. Intro
2. From Rino
3. Shin-Sekai Feat. Rino
4. Jikan No Hashi 1
5. From Stash
6. Real Feat. Tragedy
7. From Tragedy
8. Jugoya
9. Listen Feat. Shawn J. Period
10. From Shawn J. Period
11. Supanova Feat. Finsta Bundy
12. From Finsta Bundy
13. Jikan No Hashi 2
14. From Dj Cam
15. Le Temps Feat. Dj Cam
16. From Kemuri Productions
17. Hitotsu No Mirai Feat. Kemuri Productions
18. From Futura 2000
19. From Dj Krush
20. Jikan No Hashi 3
21. From Lee Q
22. From Mos Def
23. Shinjiro Feat. Mos Def
24. From Ken "Duro" Ifill
25. Light (Can You See It) Feat. Ken "Duro" Ifill
26. Mind Games Feat. Eri Ohno
27. From Eri Ohno>
28. Skin Agianst Skin Feat. Deborah Anderson
5th ALBUM [KAKUSEI] : 1998
1. Intro
2. Escapee Feat. A.S.A.
3. Parallel Distortion Feat. Dj Sak
4. Inorganizm Feat. Dj Kensei & Dj Hide for Kemuri Productions
5. Deltaforest Feat. Jun Sawada
6. Crimson
7. The Dawn Feat. Shawn J. Period for Fruition Music
8. Interlude
9. 85 Loop
10. Rust Feat. KK of The Lo-Vibes Crew
11. 1200 Feat. Hideo
12. Krushed Wall Feat. Rhythm Troops
13. The Kinetics Feat. Mista Sinista of The X-Ecutioners
14. Final Home
15. No More Feat. Dj Yas & Dj Hazu for Kemuri Productions
16. Outro
17. Final Home (Vocal Version) Feat. Esthero
6th ALBUM [-ZEN-] : 2001
1. Song 1
2. Zen Approach Feat. Black Thought
3. Danger Of Love Feat. Zap Mama
4. Sonic Traveller Feat. Tunde Ayayemi
5. Duck Chase Feat. PhonosycographDISK
6. Vision Of Art Feat. Company Flow
7. Day's End Feat. Kazufumi Kodama
8. With Grace Feat. N'Dea Davenport
9. Candle Chant (A Tribute) Feat. Boss The MC
10. Endless Railway Feat. Ahmir "?uestlove" Thompson
11. Whut'z Da Solution Feat. Kukoo Da Baga Bonez
12. Gokurakuchou Ron (Paradise Bird Theory) Feat. Sunja Lee
7th Album [Shinsou ~The Message At The Depth~] : 2002
1. Trihedron Feat. Opus
2. Toki No Tabiji (Journey Of Time) Feat. Inden
3. Sanity Requiem
4. Supreme Team Feat. Anti-Pop Consortium
5. The Blackhole
6. Song For John Walker Feat. Anticon
7. D'You Hear That?
8. Aletheuo (Truthspeaking) Feat. Angelina Esparza
9. The Lost Voices Feat. Sly & Robbie
10. But The World Moves On Feat. D-Madness & Masato Nakamura
11. What About Tomorrow Feat. Abijah
8th ALBUM [jaku] : 2004
1. Still Island With Shuuzan Morita
2. Road To Nowhere
3. Nosferatu With Mr. Lif
4. The Beginning
5. Transition
6. Stormy Cloud With Ken Shima
7. Univearth With Tetsuro Naito
8. Decks-Athron With Tatsuki
9. Kill Switch With Aesop Rock
10. Pretense
11. Slit Of Cloud With Akira Sakata
12. Passage
13. Beyond Raging Waves With Shinichi Kinoshita
14. Distant Voices
15. Song 2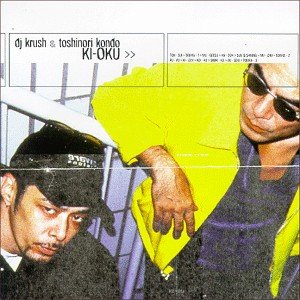 Joint-Album [KI-OKU] : 1996
1. Toh-Sui
2. Tobira-1
3. Mu-Getsu
4. Ha-Doh
5. Sun Is Shining
6. Mu-Chu
7. Tobira-2
8. Fu-Yu
9. Ki-Gen
10. Ko-Ku
11. Shoh-Ka
12. Bu-Seki
13. Tobira-3
diams1st Album [GA] DJ Krush - DJ Hide - DJ Sak - Ryu : 2000
1. Rhythm Asobi Feat. Tunde Ayanyemi
2. Reminisce (Hide 'N' Seek Mix) Feat. Eri Ohno
3. -Ryu- Feat. Boss The MC
4. Yellow Bamboo 4898 Feat. Shuzan Morita
5. Never Too Soon Feat. Anita Jarrett
6. Song From The Far East
7. Lost To See Feat. AH
8. Ill-Beatnik Feat. Boss The MC
9. Ilektrik
10. Beataholic Reformatory Feat. The Beat Knuckles
REMIX [BAD BROTHERS-Ronny Jordan meets DJ Krush] : 1994
01 The Jackal (The Illest mix) 7:24
02 St Goes Down (But I Phunked Up mix) 6:14
03 Love I Never Had It So Good 5:12
04 So What! (Tuff 'n' Smooth mix) 5:13
05 Season For Change (Dawn Of The Season mix) 5:03
06 Bad Brothers (How Ya Like My Wheel mix) 6:03
Megamix Album [HOLONIC-THE SELF-MEGAMIX] : 1997
1. Forward
89.9 Megamix (Video Remix)
2. Anticipation
From Finsta Bundy
3. Yeah
Kiro
4. What's Behind Darkness
From Futura 2000
5. Freestyle 1
From Stash
6. To Be Continued
Tobira-1
7. Fucked-Up Pendulem
From Tragedy
Jikan No Hashi 1
8. Freestyle 2
9. AM3:OOTYO
10. Duality
From Shawn J. Period
11. Light (Can You See It?)
3rd Eye
From Dj Cam
12. Dig This Vibe
13. Le Temps
89.9 Megamix
14. Only The Strong Survive
15. Real
16. Shin-Sekai
17. Kemuri
18. Bypath: Would You Take It?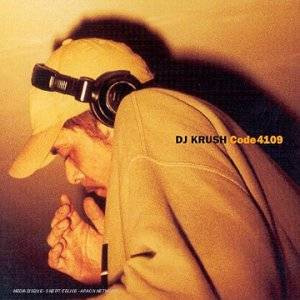 DJ MIX ALBUM [Code4109] : 2000
1. Dj Krush - Intro
2. The Legion - Jingle Jangle (Mental Mix)
3. Gravity - Back To The Essence
4. Dj Cam - No Competition
5. Nick Wiz - Four Elements
John Klemmer - Yes To Life
Beats International - Just Be Good To Me (Acapella)
6. The 45 King - Flip Shot
John Klemmer - Love Is Life/Life is Love
7. Old World Disorder Feat. Eminem - 3hree6ix5ive (Detrimental)
8. Gravity Feat. Kaman Leung - What Is It...
9. Monkey Ken & Dj Seto Feat. Hazaed & Daddy Shadow - Taiyou Ga Arukagiri
Orchestra & Choir of Bulgarian Radio - Polegnala E Pschenitza
10. Dj Krush Feat. Dj Yas & Dj Hazu for Kemuri Productions - No More
11. Jazzanova - Coffee Talk
12. Dj Fashion - Wild Drums
13. Virtuoso - Incinerator (Radio Version)
14. Dj Krush Feat. Esthero - Final Home (Vocal Version)
15. Dj Krush - Ryu Tou
16. Tha Blue Herb - Chie No Wa
17. Ryu - Ilé«´rik
18. Ryu Feat. The Beat Knuckles - Beataholic Reformatory
19. Dj Krush - Kemuri
Minoru Muraolka and New Demention Group - El Condor Pasa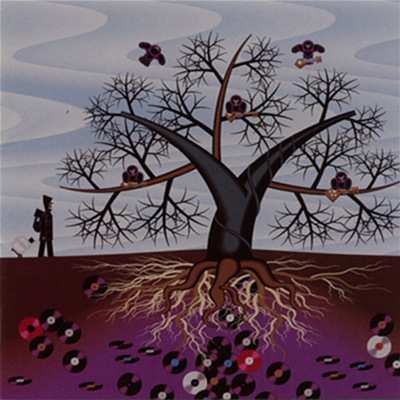 CD [DJ KRUSH Reload-The Remix Collection] : 2001
1. Aco - Aishyu To Ballad (Dj Krush Remix)
2. Galliano - Rise And Fall (Dj Krush Remix)
3. Boom Boom Satellites - On The Painted Desert (Dj Krush Remix)
4. Sugizo - Spiritual Prayer (Dj Krush Remix)
5. Blue Note - Deep In Ill-Usion (Dj Krush Remix)
6. Rappagariya - R.G. Rikigaku (Remix)
7. M-Flo - Prism (Universe Remix)
8. Miles Davis - Black Satin / On The Corner (Dj Krush Remix)
9. Dragon Ash Feat. Rappagariya - Deep Impact (Dj Krush Remix)
10. Monday Michiru - Maiden Voyage (Extended Mix)
11. Meyno Co. Feat. Atushi Okuno - Just Wanna Touch Her (Stoned Jazz Mix)
12. Herbie Hancock - The Essenced (Dj Krush Remix)
13. Kod?sp; - Ibuki Reconstruction (Dj Krush Remix)
Self-Remixed Best Album
[STEPPING STONES The Self-Remixed Best -lyricsm-] :
2006
1. Only The Strong Survive (Bon Mix) Feat. C.L. Smooth
2. Kiro (Vib Mix) Feat. Rino Latina II and Twigy
3. Vision Of Art (Broken Mix) Feat. Company Flow
4. Zen Approach (Cradle Mix) Feat. Black Thought
5. Final Home (Piano Mix) Feat. Esthero
6. Kill Switch (Beep Mix) Feat. Aesop Rock
7. Nosferatu (Space-Cadet Mix) Feat. Mr. Lif
8. Song For John Walker (Sticky Mix) Feat. Anticon
9. Meiso (Silent-Gun Mix) Feat. Black Thought and Malik B
10. Danger Of Love (Gray-Sky Mix) Feat. Zap Mama
11. Shinjiro (Harsh Mix) Feat. Mos Def
12. Mosa Feat. Kan
13. Mosa (Remix) Feat. Kan
Self-Remixed Best Album
[STEPPING STONES The Self-Remixed Best -soundscapes-] :
2006
1. Intro
2. Stormy Cloud (Raindrop Mix) Feat. Ken Shima
3. Elapse
4. Trihedron (Stray Mix) Feat. The Opus
5. Still Island (Still 'N' Slow Mix) Feat. Shuzan Morita
6. Endless Railway (Sentiment Mix) Feat. Ahmir ?uestlove Thompson
7. Day's End (After-Dusk Mix) Feat. Kazufumi Kodama
8. Outro (Revised)
9. Duality (2006K Mix) Feat. Dj Shadow
10. Kemuri (Untouchable Mix)
11. Drum
12. Duck Chase (Double-Up Mix) Feat. Ala Zap Zap, Phonosycograph and Zebra Neck
13. Bypath - Why Would You Take It? (Static Mix)
Dj Krush - Oumupo 6 (CD) Ici D'ailleurs : 2007
1. Eric Aldéa - 01 (Violatus)
2. Narcophony - Leo
3. Thomas Belhom - Twice Around The Harbor
4. Thomas Belhom - Web's Voodoo
5. Bästard - Locate Radiation
6. Thomas Belhom - Who's Big
7. The Married Monk - Handsome
8. Dominique Petitgand - Etat Liquide / Programme - Mon Geste
9. Dominique Petitgand - La Rosée / Julien Ribot - Fille N° 70
10. I N Fused - Earmuff
11. Bästard - Travelgum
12. The Married Monk - Love Commander
13. The Digital Intervention - The Last Writes / Coma Idyllique
DJ Krush : Disco-Restrospective (Collection 2010)
Include :
1994 Krush (99 records 2138)
1995 Strictly Turntablized (Mo'Wax)
1995 Meiso (迷走) (Mo'Wax)
1996 Ki-oku (記憶) (Apollo/Pias) (avec Toshinori Kondō)
1996 Milight (Mo'Wax/Source)
1998 Kakusei (覚醒) (Sony)
2001 Zen (漸) (Sony)
2002 Shinso ~The Message At The Depth~ (深層) (Sony)
2004 Jaku (寂) (Sony)
2000 Ga (?) (avec

DJ Hide

et

DJ Sak

)
1994 BAD BROTHERS-Ronny Jordan meets DJ Krush
1997 HOLONIC-THE SELF-MEGAMIX
2000 Code4109
2001 DJ KRUSH Reload-The Remix Collection (Sony)
2006 STEPPING STONES The Self-Remixed Best -lyricism-
2006 STEPPING STONES The Self-Remixed Best -soundscapes-
2006 OuMuPo (Ici d'ailleurs)
2002 Live Radio Nova
DJ Krush & Bill Laswell - Tokyo rotation 3, Tokyo, Shinjuku pit inn (02-05-2009)
ENJOY HERE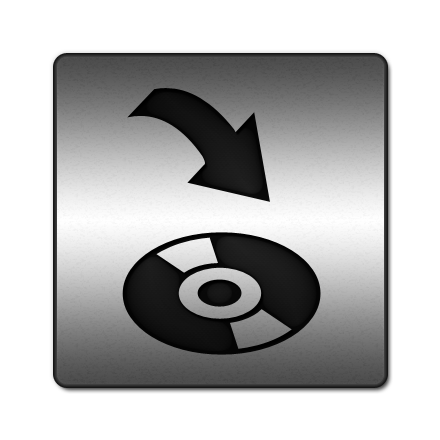 DJ Krush - Ko-No-Michi (2008)
After nine albums and a career spanning over 20 years, DJ Krush is finally releasing a DVD. Ko-No-Michi is a documentary that looks at Krush's history via certain focal points, including his first international album, his first US recording sessions and his 2006 world tour. In between we're treated to unseen footage of recording sessions, live shows and discussions between Krush and artists he's collaborated with, as well as segments where Krush himself talks about various events in his career and how music has affected his life.
As the ambassador of Japanese hip hop, Krush's appeal to hip hop fans is a given. However, the DVD works best in showing the extent of Krush's influence and musical explorations, which have taken him well outside the boundaries of what many consider hip hop, today or yesterday. Krush is much more than a living legend of hip hop, he is one of a select few modern musical geniuses.