8 février 2010
1
08
/

02
/

février
/

2010
13:00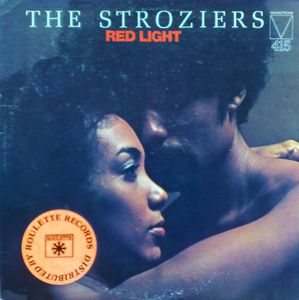 Swamp Walkin' Charlie
Welfare Woman
http://www.myspace.com/thealstrozierband
The Al Strozier Band @ MySpace Born in 1942, Al was the oldest of the brothers and the most musically prolific. Highlights of his lengthy career include a year with the Soul Stirrers alongside Sam Cooke and being a founding member of Gladys Knight and the Pips, playing with them from their formation until they left Atlanta. He also founded the legendary Houserockers with Luther Johnson and, due to his serious skills on the harmonica, spent over three decades supporting blues artists like Little Richard, Clarence Gatemouth Brown, Billy Wright and BB King. He's still going strong to this day in his native GA with the Al Strozier Band, playing a mix of R&B, blues and soul originals. Clyde Strozier ca. 2005 Source: Georgia Council for the Arts Clyde, born in 1946, was the middle kid. He started playing blues guitar when he was 9 and prior to forming this group with his brothers had been a member of The Tams and played in bands behind Curtis Mayfield and Martha & The Vandellas. According to him, it was really brother Al who wrote The Tams' biggest hit "Be Young, Be Foolish, Be Happy" and not the writers credited (Whitley & Cobb) who "stole" it. Sucks to be Al since that slice of upbeat soul found longevity thanks to the Northern Soul crowd and can be heard on Kent's excellent Shoes compilation. Clyde still works the Atlanta blues scene, although in contrast to his elder brother's band he specialises in a much rootsier brand of acoustic folk-blues. He recently spent time as a Master Artist with the Georgia Council of the Arts' Traditional Art Apprenticeship program, preserving the blues art form by assisting in the development of younger players. Curtis was the youngest of the brood, born a year after Clyde and as often happens with the baby of the bunch, there was nothing left for him at the table when they passed out internet biographies.
permalink
Note :




Sortie : 1974
Clyde Strozier - vocals, guitar ,bass
Curtis Strozier - drums
Abner Strozier - harmonica, vocals on "Swamp Walkin' Charlie"
Tracklist :
1 Red Light
2 Mo-Jo-Georgia Woman
3 Swamp Walkin' Charlie
4 Big Boss Man
5 Honest I Do
6 Oh Baby You Don't Have To Go
7 Welfare Woman
8 Love Shortage
9 Let's Have A Party