9 mai 2010
7
09
/

05
/

mai
/

2010
16:30
Note :



++
http://www.myspace.com/ziontrainindub
Origine du Groupe : United Kingdom
Style : Reggae , Electro Dub
Sortie : 2007
Tracklist :
1) Boxes and Amps feat Dubdadda(perch/fullwood/johnson)
2) Audrey and June (perch/fullwood)
3) Life That I Choose feat YT (perch/hull/fullwood)
4) What A Situation feat Raiz and Tippa Irie(perch/harzmann/henry/della volpe)
5) Moha (perch/fullwood)
6) Tribute To Keng Keng (perch/fullwood)
7) Forward ever feat Lua (perch/berk/fullwood)
8) Edelweiss Piraten (perch/fullwood)
9) Give Me Good Sensi feat Earl 16 (perch/fullwood/daley)
10) Terror Talk feat Dubdadda (perch/fullwood/johnson)
11) Animus Mundi (perch/fullwood)
12) Live As One feat Lua (perch/fullwood/berk)
13) Why feat Marlene Johnson (perch/fullwood/johnson)
14) Hibakusha song (perch/fullwood)
15) Baby Father feat YT (perch/hull/fullwood)
16) Bloodlines feat Dubdadda (perch/fullwood/johnson)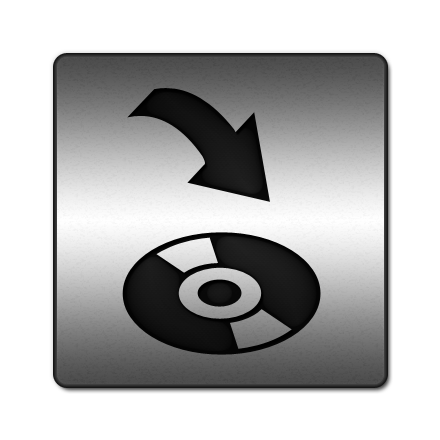 Live As One marque plusieurs renouveaux pour Zion Train, déjà il s'avère être le premier disque du groupe entièrement produit et arrangé par Neil Perch seul, au Zion Train studio de Cologne (en Allemagne) et tranche définitivement avec les précédents métissages sonores en proposant essentiellement des morceaux dub et new roots.
On retrouve à travers les textes des chansons les thèmes et inspirations habituels de Zion Train, soulignant l'influence et le désordre générés par les sociétés occidentales, invitant chacun à mieux se responsabiliser et assumer ses choix, délivrer plus d'amour et de compassion.
Un livret accompagne d'ailleurs le digipack du CD, y figurent le discours de commémoration de la déclaration de paix prononcé en 2006 par le maire d'Hiroshima - Tadatoshi Akiba, des extraits d'articles de quotidiens de presse du Times, Daily Mail...Mais aussi un texte plus obscur sur les caractéristiques de plusieurs espèces de grenouilles (??).
Le discours militant de Zion Train est plus que jamais présent et sera énoncé au cours de l'album par les voix de sept chanteurs/singjays dont le meilleur viendra certainement des participations féminines.
Sur le conscient Live As One c'est le chant de Lua que l'on a déjà entendue sur Bass Matters des Radikal Dub Kolektiv qui nous transporte mais on retiendra surtout le splendide Why où la délicieuse voix soul de Marlene Johnson nous provoque les frissons ultimes de l'album.
Dubdadda et YT animent de leur flow énergique les tubes Boxes And Amps, Life That I Choose et Baby Father, trois déflagrations sismiques aux lignes de basses percutantes conçues pour embraser les live sets du groupe.
La seule petite déception vient à l'écoute de Give Me Good Sensi entonné par Earl 16, curieux morceau car malgré sa bonne qualité, le sens du texte (ôde à la sinsemilia) diffère un peu de la tendance générale des titres et aurait probablement plus sa place sur un album d'Abassi All Stars (le side project de Neil Perch).

Perch nous fait une fois encore la démonstration de ses talents d'arrangeur à travers des dubs épurés, mêlant instruments live aux basses et rythmes digitaux. Il s'amuse aussi à reprendre certains riddims des débuts de Zion Train, nottamment de Passage To Indica, pour en livrer des versions boostées à la sauce steppa actuelle.
L'influence des Radikal Dub Kolektiv se fait clairement sentir sur Tribute To Keng Keng, leur batteur Vedran Meniga a d'ailleurs participé à l'élaboration du disque et est à n'en pas douter un des initiateurs de ce dub imparable.
C'est aussi l'ombre des Vibronics que l'on voit également se dessiner sur quelques de pistes, nottament Edelweiss Piraten et Baby Father. Pas étonnant que ces derniers aient remixé le titre Boxes & Amps à l'occasion d'une sortie en vinyl 10'' au mois de Mai (Zion Train Remix EP – EGGY025) tellement les sonorités des deux formations trouvent des points de convergeance.
David Fullwood (trompette) et Bigga Harzmann (trombonne) forment un excellent contre-point instrumental roots aux skanks et basses digitales de Perch. Tout le monde n'appréciera pas forcément la présence systématique de cuivres sur toutes les compos mais on ne peut pas nier qu'ils font partie de l'empreinte musicale de Zion Train.
Un des gros point fort de Live As One est également d'alterner entre tracks new roots et dub instrumentaux, ne décevant ainsi aucun amateur des deux styles et conférant un bon rythme à l'ensemble.

Neil Perch et MC DubDadda (photo : Derek Djons)

Parmis les disques attendus au tournant de la rentrée 2007, Live As One est de ceux hautement recommandables pour tout fan du groupe qui se respecte (ayant patienté plus de cinq ans avant de voir l'émergence d'un nouveau LP) et les amateurs de dub steppa cuivré à la Abassi All Stars.
Même s'il n'atteint pas des sommets d'originalité, faisant plutôt figure d'évolution, il est la preuve qu'au bout de quinze ans Zion Train ont gagné en maturité et ont finalement pris peu de rides. L'énergie est bel et bien au rendez-vous et pour vous en convaincre, allez faire un de leurs concerts et quand vous verrez Dubdadda sauter à plus d'un mètre du sol entre deux refrains de Terror Talk vous comprendrez vite que la vibe UK n'est pas prête de s'éteindre !
par Mill3k