3 mars 2010
3
03
/

03
/

mars
/

2010
12:00
Note :




http://www.lonniemack.com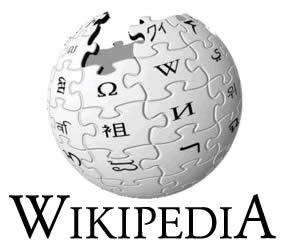 Sortie : 1999
Style : Blues
Tracklist :
1. Memphis
2. Where There's A Will There's A Way
3. Wham!
4. I'll Keep You Happy
5. The Bounce
6. Baby What's Wrong
7. Down And Out
8. Satisfied
9. Susie Q
10. Why
11. Down In The Dumps
12. Rockin' Pneumonia And The Boogie Woogie Flu
13. Gee Baby
14. Chicken Pickin'
15. Oh, I Apologize
16. Say Something Nice To Me
17. From Me To You
18. Turn On Your Love Light
19. The Freeze
20. Farther On Up The Road
21. Cry, Cry, Cry
22. Save Your Money
23. Tension (Part 1)
24. Tension (Part 2)

Contains the Fraternity LP THE WHAM OF THE MEMPHIS MAN (1963) plus 13 rare singles and unreleased tracks.
At first glance, this might seem like nothing more than a retread of the classic The Wham of That Memphis Man, as the disc includes all 14 songs from that album. This is a quality upgrade/supplement to that record, though, adding 11 more tracks of 1963-1967 vintage from both rare singles and previously unreleased outtakes. This is hardly filler that only collectors will care about; it's good stuff, sometimes ace stuff, that's almost all on the same level of The Wham. "Oh, I Apologize," a cover of an obscure Barrett Strong track, is white soul singing on par with Mack's best vocal efforts, while "Cry, Cry, Cry" is a great instrumental version of a Bobby "Blue" Bland number; both of these cuts, unbelievably, were not released prior to this CD. The singles "Say Something Nice to Me" and "Save Your Money" (from 1964 and 1967) are more filet of white soul, and "Tension Pts. 1 & 2" (a 1966 single) another cool roadhouse instrumental. Some of the rare add-ons are less essential than others (like the instrumental reading of the Beatles' "From Me to You"), but taken together it's certainly the best Mack collection, enhanced by Bill Millar's informative liner notes. By the way, in one of those inexplicable occurrences bound to cause collectors to run around in circles, the song titled "Farther on Down the Road" on The Wham of That Memphis Man recording is here titled "Farther on up the Road" and listed as previously unreleased, although in fact it seems to be the same track as the one given a different title on the LP. (To cause further confusion, Mack definitely sings the lyric "Farther on up the road, " not "Farther on down the road, " as it was originally titled.) ~ Richie Unterberger
24 track compilation for the great American blues guitarist/ vocalist. Contains his entire 1964 debut record 'The Wham Of That Memphis Man', plus rare singles & unreleased cuts. Eight of the 24 included are previously unissued; 19 tunes are in stereo, the rest in mono. 1999 release.
permalink